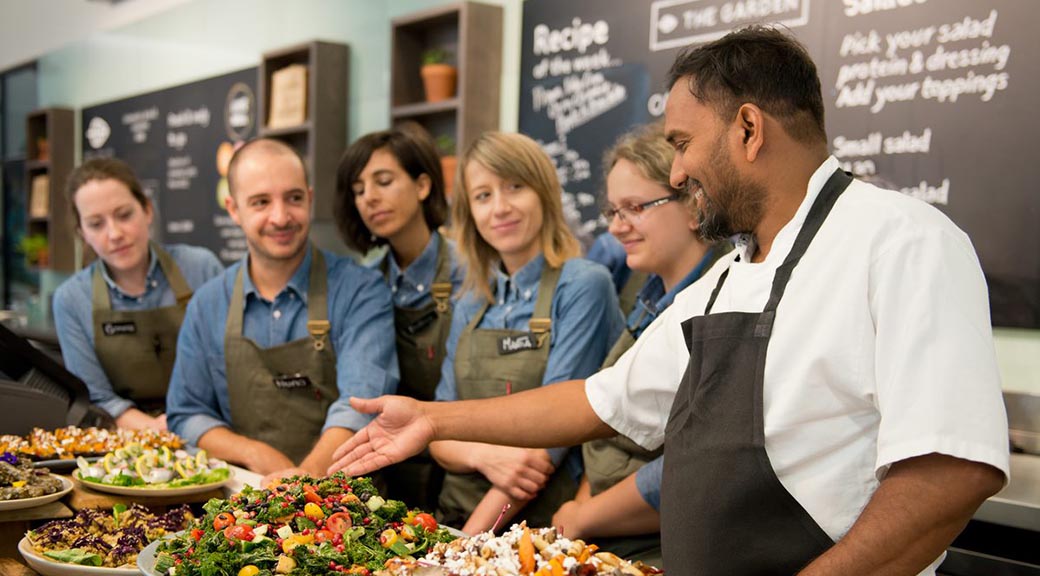 Conference and Events Sales Coordinator
£22,000 per annum
Southampton
At Gather & Gather, we are known as one of the UK & Irelands most distinctive workplace catering experts, we are passionate about great food and great coffee and putting our employees and customers at the heart of everything that we do. We are currently recruiting for a Conference and Events Sales Coordinator at Southampton Football Club.
Location: St Mary's Stadium
Rate of pay: £22,000 per annum
Working pattern: 40 hours per week
Key Responsibilities & Accountabilities
• Accountable for the sales of the conference and events business at Southampton football club
• Grow manage and build client relationships to drive increased sales
• Generate sales to achieve sales revenue targets
• Ensure all events enquiries are captured effectively in Rendezvous
• Sell, plan and coordinate all event types
• Support the sales and marketing plan in line with venue and marketplace requirements
• Help build a network of sales leads and manage key relationships from local corporates and small businesses to national companies and agencies.
• Client enquiries are handled effectively and replied to within 3 hours of receiving
• Agreed level of pro-activity and tasks are achieved

Main Duties
• At all times, role model behaviour in line with our values; Inclusive, Inquisitive and Uplifting
• Take ownership of all relevant sales proposals from conception to completion.
• Report, track and administer your own pipeline and enquiries daily
• Carry out any reasonable tasks required by line management in a manner that is conducive to good business practice.
• Collect payments and ensure debt is recovered in a timely manner through collecting deposits and balances in a timely manner within company policy
• Produce purchase orders for every cost attributed to events ensuring they are authorised by line manager
• To undertake CH&CO specific training courses relevant to this role
PERSON SPECIFICATION

SKILLS KNOWLEDGE
• Busy pro-active seller
• Excellent admin skills
• Keen seller and understands events
• Demonstrate versatility and flexibility in a constantly evolving environment
• Excellent written and verbal English • Company systems, policies and procedures.
• Knows the company/venue 'best in class' unique win themes.
• Previous sales experience in catering
EXPERIENCE QUALIFICATION
• Experience in a similar position with a proven track record
• Highly knowledgeable in C&E sales
• Proficient in Microsoft word, excel and power point
• Experience within the Contract Catering, Hospitality and/or Retail Industry • English language A Level or equivalent (minimum requirement).
Information Security
• Ensure compliance with Company information security procedures in all activities
• Proactively identify and report security risks to your manager
• Report actual and suspected security incidents
• You may be required to follow additional security dependent on your site.
Health & Safety
• Always follow Group and company policies and procedures
• Report any apparent deficiencies in systems of work or equipment provided that may result in failure of service delivery or risk to health and safety or the
Environment
• Use all work equipment and personal PPE properly and in accordance with training received
• Report any issues or training needs to your Line manager and /or via incident reporting system
What's in it for you?
Working with Gather & Gather has its perks! People are at the heart of everything we do, so we've developed a range of benefits and development opportunities to keep you content.
Personal Development and Training opportunities
Life assurance scheme
Pension scheme
Competitive holiday allowance
Private medical eligibility
Eye care
A great wellbeing strategy – including access to our Employee Assistance Programme, salary finance
Family friendly support
Regular social events and communication with our leaders
A holiday purchase scheme
Volunteering days
Professional subscriptions
Recognition schemes and people awards
Long service awards
Access to some great high street discount vouchers
Cycle to work scheme