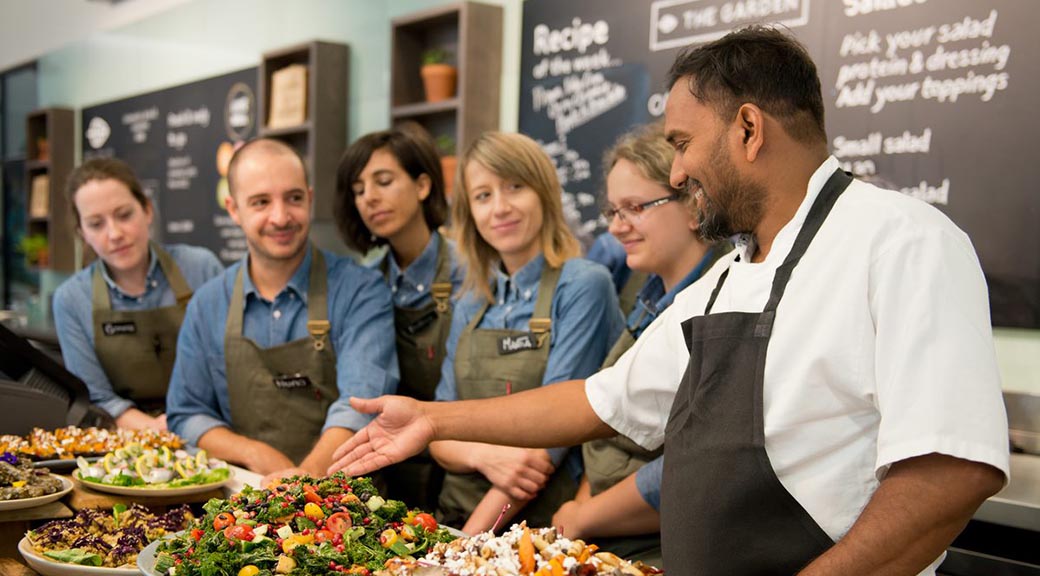 Executive Chef at Southampton Football Club
£55,000-£60,000 annual salary
Southampton
At Gather & Gather, we are known as one of the UK & Irelands most distinctive workplace catering experts, we are passionate about great food and great coffee and putting our employees and customers at the heart of everything that we do. We are currently recruiting for an Executive Chef to run the Kitchens of Southampton Football Club.
Key responsibilities:
• Oversee the development and planning of menus that are in line with client and customer expectations
• Ensure that all food is prepared to the highest standard in terms of colour, content, balance, freshness, and flavour
• Ensure food is produced in an in a timely fashion to ensure smooth service to the customers
• Liaise with the Chef team to ensure that all appropriate ingredients are available for the menus being prepared and where necessary identify shortages and instigate action to source ingredients
• Ensure that budgetary targets are achieved on site through a thorough understanding of GP, GP%, selling price, cost price, margin, mark up and calculation of menu costs through recipes
• Overall responsibility for managing the kitchen team, ensuring that they are all are aware of Gather and Gather standards and carry out their jobs in line with those standards
What's in it for you?
Working with Gather & Gather has its perks! People are at the heart of everything we do, so we've developed a range of benefits and development opportunities to keep you content.
Great operational training and development
Personal Development and Training opportunities – We are passionate about our team growing with us.
Life assurance scheme
Pension scheme
Private medical
Eye care
A great wellbeing strategy – including access to our Employee Assistance Programme, salary finance
Family friendly support
Regular social events and communication with our leaders
A holiday purchase scheme
Volunteering days
Professional subscriptions
Recognition schemes and people awards
Long service awards
Access to some great high street discount vouchers
Cycle to work scheme