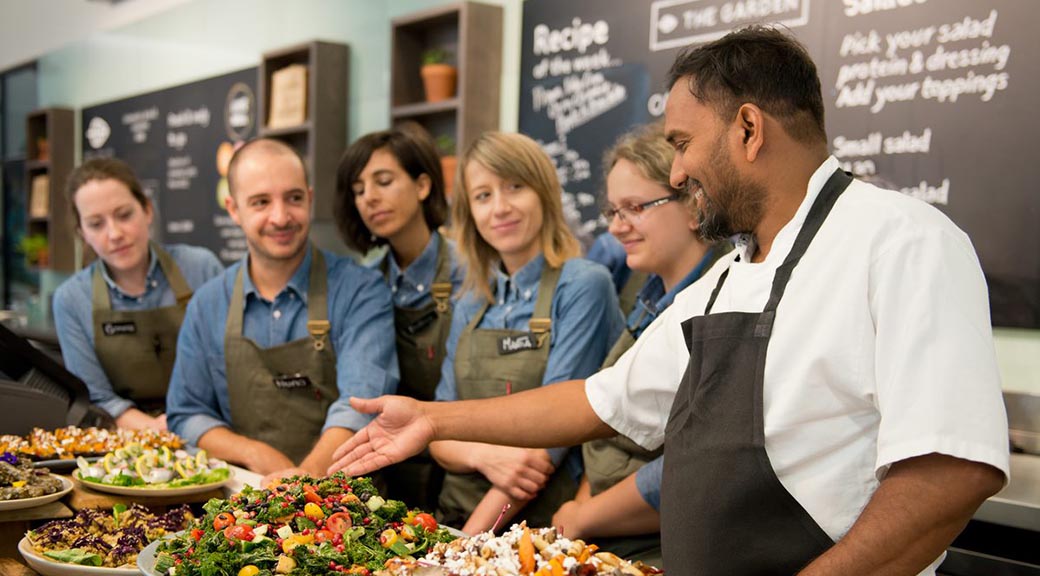 Kitchen Porter @ Southampton Football Club
£19,500 per annum
Southampton
At Gather & Gather, we are known as one of the UK & Irelands most distinctive workplace catering experts, we are passionate about great food and great coffee and putting our employees and customers at the heart of everything that we do. We are currently recruiting for a Full-time Kitchen Porter at Southampton Football Club.
Location: St Mary's Stadium
Rate of pay: £19,500
Working pattern: 40 hours per week, Monday - Sunday (occasional weekend work and unsociable hours)
The ideal candidate will be hands on, organised, and have good written and verbal skills. Our mission is to offer our clients exceptional standards, the kitchen porter role is an important part of this helping support the chefs by taking in deliveries and correctly storing them, washing up and cleaning the kitchen areas as well as supporting with basic food preparation.
• To Take in deliveries and correctly store them ensuring stock rotation is undertaken and filling out daily delivery logs.
• Ensure all chemicals are correctly filled and stored following company policy and risk assessments.
• Adhere to all COSHH sheets and procedures and follow up with compulsory company training.
• To support the Head Chef and Sous Chef in completing monthly food stock takes and report on deficiencies or surpluses.
• An ability to cope well under pressure, an excellent team player, a passion for delivering high class service, good organisation skills and the ability to multitask is essential.
• You will be required to work under your own initiative and as part of a team.
• Ensure good staff, customer, and client relations at all times.
• In conjunction with the Head Chef ensure that all systems and procedures in the Health & Safety and Food Safety Manuals are always maintained throughout the year.
• Ensure weekly cleaning schedule is completed and report and issues.
• Deep cleaning kitchen floors and wash up areas at the end of every workday.
• To adhere to all Company policies at all times.
You will be:
• … Passionate
• … Punctual
• … Enthusiastic
• … Dependable
• … Motivated
• … Professional
• … Organised
• … Flexible
• … Team Player
• … Presentable
What's in it for you?
Working with Gather & Gather has its perks! People are at the heart of everything we do, so we've developed a range of benefits and development opportunities to keep you content.
Great operational training and development
Personal Development and Training opportunities – We are passionate about our team growing with us.
Life assurance scheme
Pension scheme
Private medical
Eye care
A great wellbeing strategy – including access to our Employee Assistance Programme, salary finance
Family friendly support
Regular social events and communication with our leaders
A holiday purchase scheme
Volunteering days
Professional subscriptions
Recognition schemes and people awards
Long service awards
Access to some great high street discount vouchers
Cycle to work scheme